Discussion Starter
·
#1
·
I drilled close to shore and had about 7" of ice. Walked some more, had 5", walked some more and the auger only made a couple turns before falling through :shock: So I stepped back a bit and drilled, same thing, stepped back a bit and drilled again and same thing... got this hole about 7 paces closer to shore than I had already been... 1" of ice. Just two or three steps back from this hole is where I had 5"....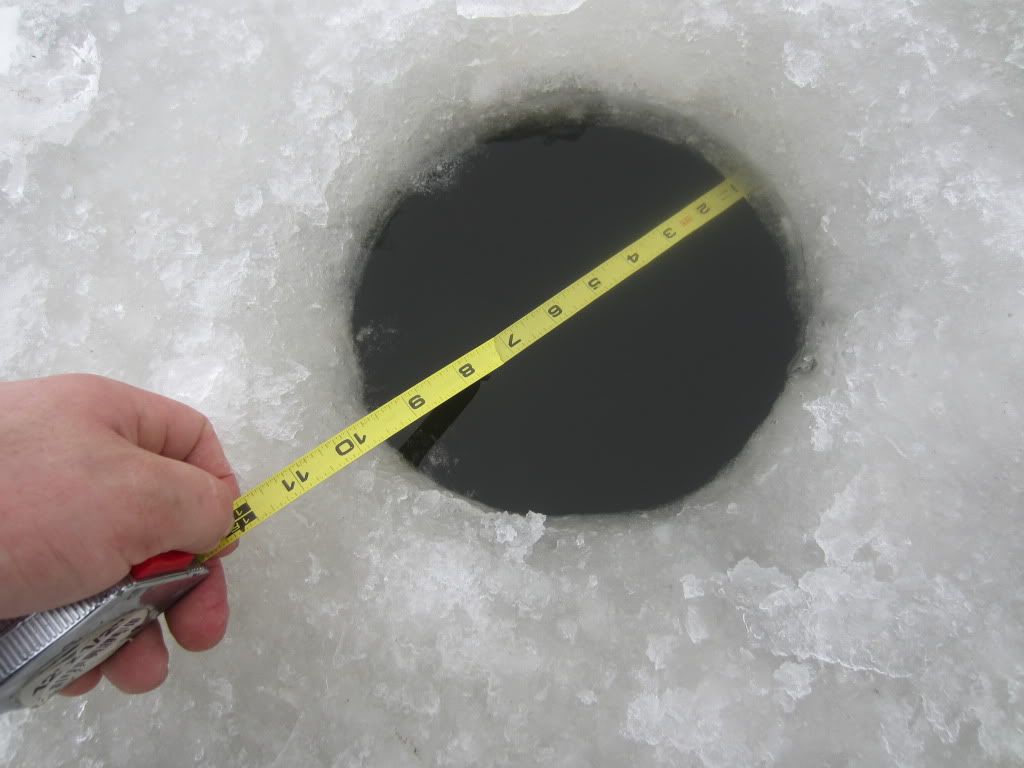 So I fished on the 5" briefly in 6 FOW and caught a small pike.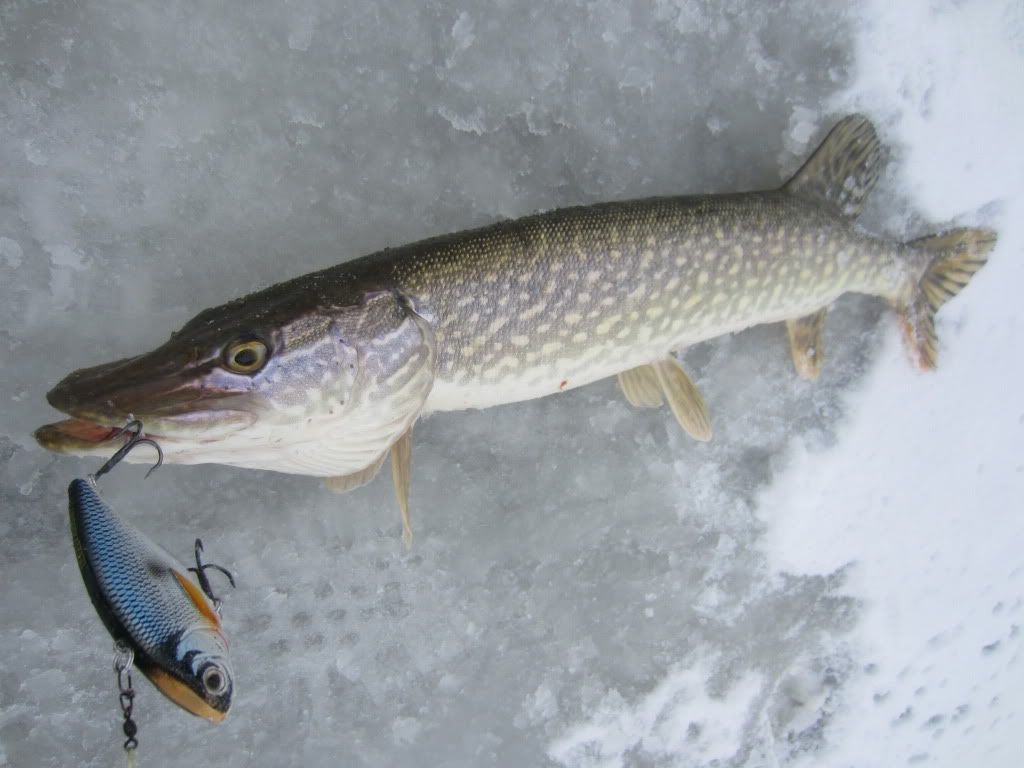 I was tied to shore the whole time, but still I'm very lucky I didn't go through.
Lesson: DO NOT go on the ice in the city where there's open water. (Duh) Ice changes FAST.
This moron's definitely gotta get an Arctic Armour suit soon.